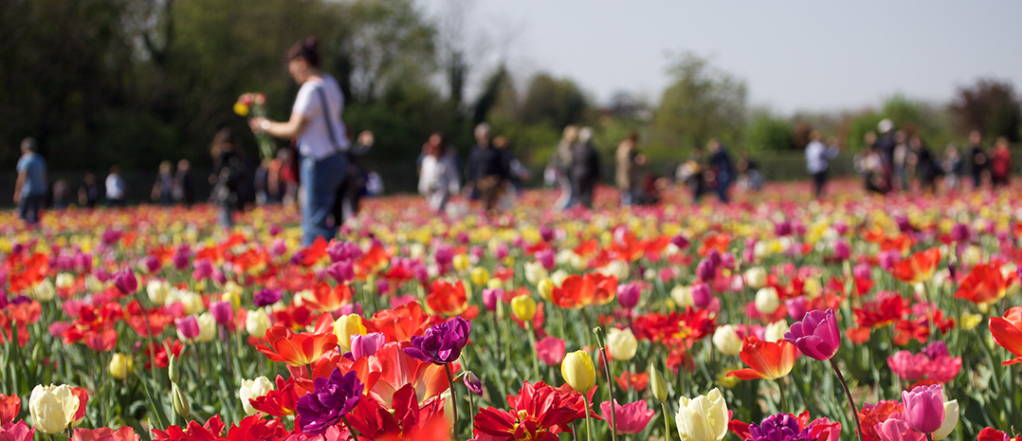 Tickets
It's official- We are opening May 1st!  The warm weather is going to cause our blooms to burst open by Tuesday and get better as the week progresses.
Newsletter subscribers -check your inbox (and spam folder if you don't get it), you can purchase tickets today after 11am. Non subscribers can visit our website April 29th to purchase tickets. We are only selling tickets for the first two weeks now.
We hope to be open 3-4 weeks. Additional dates will go on sale about a week before. We never know when we will close so this will help us to not disappoint our visitors by having to issue refunds.  See you all soon!.  
Ticket Policies
New policy 2018: Tickets are only valid for the date indicated on the ticket
Tickets must be purchased online for weekend admission and will not be available at the door.
Tickets may be available for purchase on weekdays if we are not sold out.
Tickets are non-refundable.
We are open rain or shine.
Ticket Pricing
Weekends (Sat+Sun) Adults(18+) $17.00. ***THIS TICKET INCLUDES 10 U-PICK TULIPS. (additional tulips are $1/stem)
Weekdays (Tue-Fri) Adults(18+) $5.00 when purchased online. $8.00 at the door. THIS TICKET DOES NOT INCLUDE TULIPS
Kids tickets 4-17 are $3.00 and never sell out.
Children 3 and under are free.