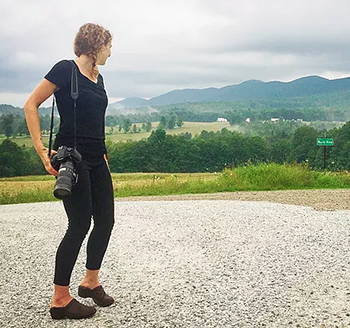 HALLIE JADE PICTURES
Hi! I'm Hallie (pronounced like Halle Berry) and I am obsessed with taking pictures of people.
​As a professional photographer I have been called such things as the "therapist wedding photographer" because of my gentle and calming nature and also "ninja girl" by a little boy who watched me roll around in the sand and hurdle driftwood in order to capture a moment at a beach wedding. I am beyond flattered by both of these compliments and feel that they truly capture how I do my job - genuinely and with flexible agility. I take a "fly-on-the-wall" stance and fill in any awkward moments with easy guidance and direction.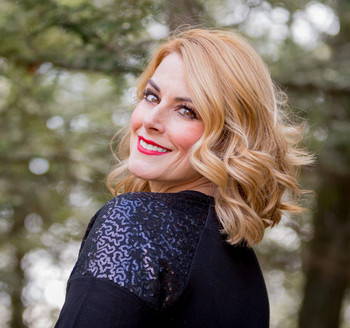 BETHANY STEERE PHOTOGRAPHY
Hi, My name is Bethany Steere and I'm a life-long RI resident with a passion for photography. I'm happily married to my husband, Aaron for 18 years with two adorable sons, Aidan and Brady.
Since I was a little girl I have always loved taking photographs; capturing those special memories. I am so blessed to be following my dreams and watching it become a reality. I put my whole heart and soul into my work; I think you can see that with the end results. I love to add a little sparkle to everything I do!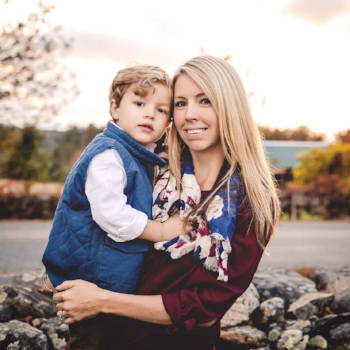 BRITTANY PALMER PHOTOGRAPHY
Captivated by the way lighting enhanced imagery, I became a student of the art. I sought after incredible photographers and had an amazing opportunity to serve and mentor under the most creative and awe-inspiring photographers in the country. Each one has added a new flare to the way I view life through a lens. I thank them for the lessons that I have learned to become who I am today.  
My passion for people and art has deeply enhanced my photography career as I am able to capture the energy of the event as well as leave people with a smile. I am the luckiest to be able to do what I love day in, day out and meet such incredible people!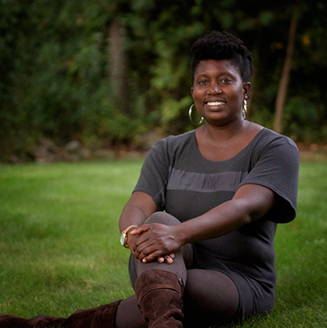 PIPER BROWN PHOTOGRAPHY
Piper Brown Photography is a Rhode Island wedding photography service founded in 2012 by Morayo Sayles (that's me in this photo!). Named after our family's beloved chocolate lab, Piper, my photography business grew naturally from a side-hustle into an ongoing business that produces the works you see on this site. I come from a family of photographers and I have been photographing since the days of film and darkrooms. Although I'm based in Smithfield, I photograph weddings all around Rhode Island, Massachusetts and Connecticut. I'm willing to travel wherever though!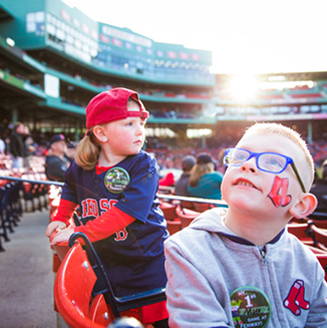 LITTLE MOMENTS BY KATIE
I am a mom of two beautiful children, a wife to an amazingly supportive husband, a nurse who values my rewarding job, and a photographer who sees the beauty in life and can't help but capture it.

As clients, you can help me grow professionally through experience and your investments will provide me with the resources to expand my equipment and education. Never stop learning, creating, and inspiring!
The best way to reach me is by email if you are interested in booking a session! I look forward to working with you to create memories to last a lifetime!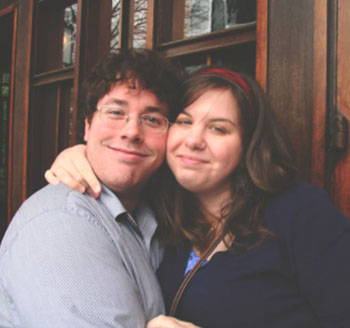 MELISSA JEAN PHOTOGRAPHY
I'm a quiet girl but I'm also a mom of 3 silly active boys and know what it takes to get some fun and cute pictures from your children. I can personally relate at how quickly kids grow up, all the milestones they achieve and how important it is to preserve those memories. I'm not afraid to get down on their level, act silly myself and you can count on me bringing lots of stickers!

I love weddings, everything about them. I spent countless hours planning my own wedding, down to every little detail. My goal is to shoot the organic beauty of your special day and when you look back on your pictures, you remember the emotion and happiness you felt. I hope you like my work and it inspires you to connect with me. I can't wait to hear from you!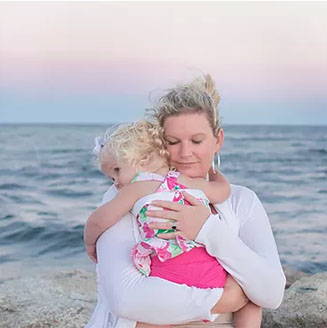 EMILY ELIZABETH PHOTOGRAPHY
Hello, I'm Emily Elizabeth, newborn and child and family portrait photographer. I'm also a mamma to a beautiful little girl, which means I have two amazing jobs! Capturing every detail, from amazing blue eyes to her perfect toes, and looking back at how tiny she was has made me even more passionate about what I do. It is so important to capture those fleeting moments, so as your photographer, it is my honor to preserve those precious details.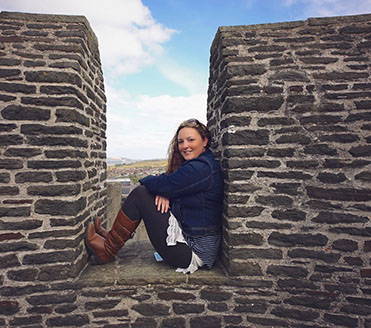 SHAYNA LEE PHOTOGRAPHY
Hello! My name is Shayna Kloczkowski, I am the owner of Shayna Lee Photography. I am a Massachusetts based photographer who has been in business for 8 years. I live with my husband, our two girls, and our Rhodesian Ridgeback named Hank. I currently have a studio in Hopedale, MA, and I do all kinds of photography from children, families, weddings, corporate and beyond. I am primarily a natural light photographer, the sun is my best tool.  
I have always loved photography, I was gifted my first camera at the age of 5 and have been hooked since. I started realizing I could make a career out of it after my first daughter was born in 2009. I grew my business by word of mouth and referrals. This venture has been a dream come true for me. I love what I do and I feel very fortunate that I can create lasting memories and art for people to hang in their homes and pass down from generation to generation.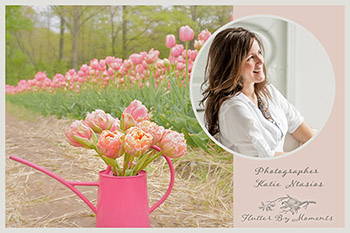 FLUTTER BY MOMENTS PHOTOGRAPHY
Photographer Katie Ntasios creates a beautiful portrait experience with commercial work and families located in Massachusetts and beyond. Nestled within an artist community, her grand studio is at the historic Saxonville Mill, located in Framingham, MetroWest of Boston. Since 2009 she's been specializing in the art of newborn and child photography featuring a mixture of modern and fanciful portraits for clients. Each experience is authentic with set designs inspired by clients style and simply paired with her talents.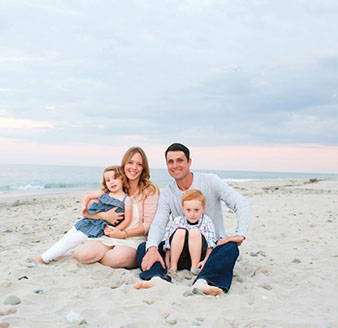 SWEET CONNOLLY PHOTOGRAPHY
Hi I am Jannelle, the owner of Sweet Connolly Photography. I am based on the Upper Cape in Buzzards Bay, where I am the wife to my incredible husband and am the mother to two beautiful spirited children who all inspire me and keep me going every single day.... especially on my toes. I specialize in wedding, family, newborn and portrait photography on Cape Cod, Boston and surrounding areas. I have been a photographer for almost 10 years. My work is bright, bold and colorful. I love to use all the beautiful backdrops that mother nature has to offer. I am a sucker for a sunset at all costs and I will do anything I can to find the pretty light. There is nothing more spectacular than seeing the colors continuously change in the sky showing its every dimension. My hope for your session is to bring out all the emotion and connection that you share as a family.... my favorite moments are the giggles of your little ones, the kisses for mommy, and the big bear hugs for daddy. We will be silly, laugh and create some perfect happy memories for your family to remember and preserve those moments!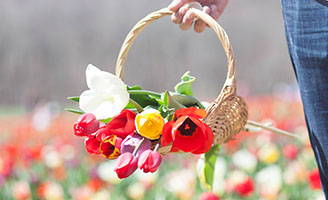 HELLO PEONY PHOTOGRAPHY
Hello, I'm Nancy, a professional photographer of Hello Peony from Providence, Rhode Island. I am someone who loves to capture real moments. It's not all about knowing how to pose in front of a camera, but being able to experience a moment in time together, laughing and giggling at all the crazy things I will say and ask you about during our session together---because I love telling stories (just ask my husband!) and I would love to tell your story. Whether you are looking for engagement photos, a lifestyle session with you family, or simply just because photos, I can't wait to put my rain boots and be a part of your experience at Wicked Tulip Farm!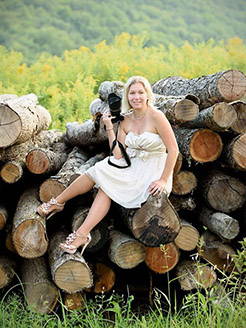 CREATIVE CHAOS EVENTS
Hi! My name is Stephanie Dozois. I am a portrait photographer and owner of Creative Chaos Events. I have three beautiful and busy little ones at home. Ever since I was a little girl I have been fascinated with photography. The breathtaking beauty of an apple orchard in the spring filled with pink blossoms, the sparkle in the eyes of a high school senior who knows they are off to do great things, or the sweet softness of a newborn baby all swaddled up ready for his big camera debut are just some of the reasons I love being a photographer. If you're looking for a professional photographer to capture life's precious moments, then you've come to the right place. From Newborns, to Seniors, Maternity, Children, Families, couples and Weddings, I will take the time to catch all the little details of your special day! You can even bring your favorite four legged friend! Every session or event is personalized and tailored just for YOU!