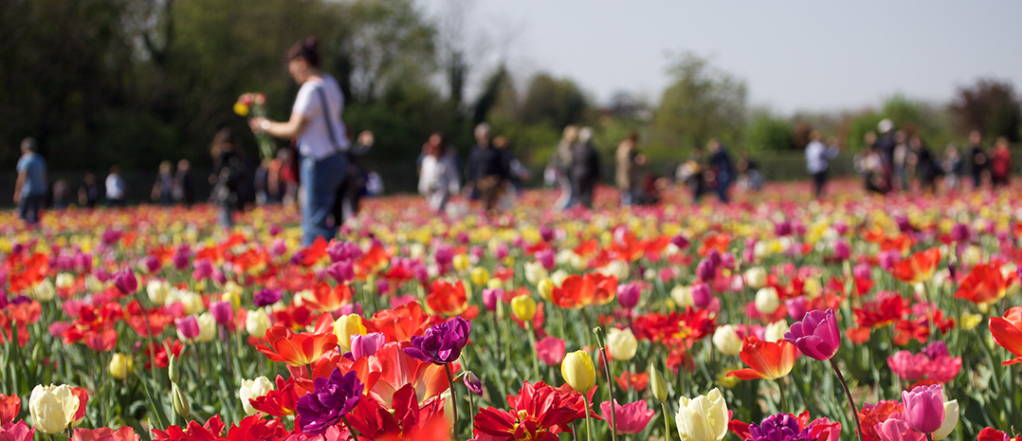 Tiptoe through the tulips from your home!
New in 2020, Enjoy a Virtual Tulip Experience everyday while the tulips are blooming! Covid 19 can't stop us from spreading the tulip love!  We are committed to make you smile and give you the joy you get when you are among 800,000 blooming tulips. 
How will it work?
We have created a private, invite only Facebook group where we will post all of our videos, virtual picking, interviews, behind the scenes footage etc. 
The cost to join our Virtual Tulip Experience Group and have daily access to  all this beautiful and awesome content is $10.  
Please be patient and wait for our email to invite you into the group. Please do not try to join the Facebook Group before we

 send you this invite. This will help us tremendously and be easier for you in the long run!

If you purchase multiple tickets, we will send everyone an email within 24- 48 hours. To expedite the signup process, please notify gift recipients and tell them they should be on the lookout for an email from us sent by teamtulip@wickedtulips.com. 

  
Please be patient, as the entire approval process  may take 2-4 days to complete.
If you don't have a Facebook account we suggest opening one just for this- we promise it will be worth it!
What can you expect from our Virtual Tulip Experience?
Daily video updates for a boost of happiness
Live tulip cam
360 degree viewing & walks through the tulips
Yoga and possibly other virtual classes in the tulips! 
Interviews and Q&A  with Keriann & Jeroen
Behind the scenes footage maybe even bloopers ;)
Time-lapsed sunrise and sunsets- we have seen a few sunsets at Schartner Farm (our new location) and they are breathtaking and they haven't even included our gorgeous tulips! 
Virtual tulip picking and bouquet making.....we have so many ideas for this. 
Close ups, sweeping views of the field, tulips swaying in the breeze, bees buzzing, birds singing...
A Special Bonus and Thank You
If or when we are able to open in some way shape or form, you will have access to purchase tickets before our 60,000 newsletter subscribers and the general public! 
Need a gift idea to brighten someones day?
The Virtual Tulip Experience is a wonderful gift idea during this time of social distancing. Give someone the beauty and happiness of our gorgeous tulip fields from the safety of their living room. Just include their email address when you make the purchase. We will contact them for their Facebook email if you don't know it.