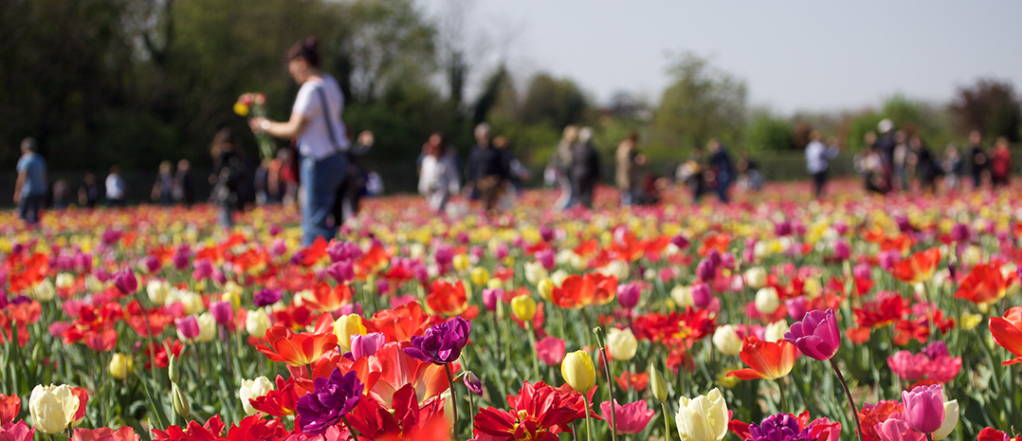 Tiptoe through the tulips from your home!
New in 2020, Enjoy a Virtual Tulip Experience all year long!  Covid 19 can't stop us from spreading the tulip love!  We are committed to make you smile and give you the joy you get when you are among 800,000 blooming tulips. 
How will it work?
We have created a private, invite only Facebook group where we will post all of our videos, virtual picking, interviews, behind the scenes footage etc. 
The cost to join our Virtual Tulip Experience Group and have daily access to  all this beautiful and awesome content is $10.  

When you place your order to join simply write your your order number down and visit our virtual facebook page and request to join. Be sure to answer the two questions and we will manually approve you using your name or order number. 

If you purchase multiple tickets as gifts make sure you give recipients a heads up and send the virtual page link and confirmation number to them so they can ask to join - they will need to fill in their name and/or order number. 

Please be patient, as the entire approval process  may take up to 2 days to complete.
If you don't have a Facebook account we suggest opening one just for this- we promise it will be worth it!
What can you expect from our Virtual Tulip Experience?
Yoga and other virtual classes in the tulips! 
Interviews and Q&A  with Keriann & Jeroen
Behind the scenes footage maybe even bloopers ;)
Time-lapsed sunsets- we have seen a few sunsets at Schartner Farm (our new location) and they are breathtaking and they haven't even included our gorgeous tulips! 
Virtual tulip picking and bouquet making
Close ups, sweeping views of the field, tulips swaying in the breeze, bees buzzing, birds singing...
Entertainment such as Ballet, Live Music and more
Special tulip talks with Jeroen including a three part series on how to care for your tulips after bloom and exclusive behind the scenes info on tulip farming
Summer homesteading adventures at our home- we have new chicks, a puppy and garden plans.....because we are a little crazy like that ;)
Need a gift idea to brighten someones day?
The Virtual Tulip Experience is a wonderful gift idea during this time of social distancing. Give someone the beauty and happiness of our gorgeous tulip fields all year long from the safety of their living room.